This cherry tree blooming in the suburbs of Hiroshima is designated as a natural monument of Hiroshima Prefecture.
Unlike ordinary cherry blossoms, the branches are hanging down. This is called Shidare sakura.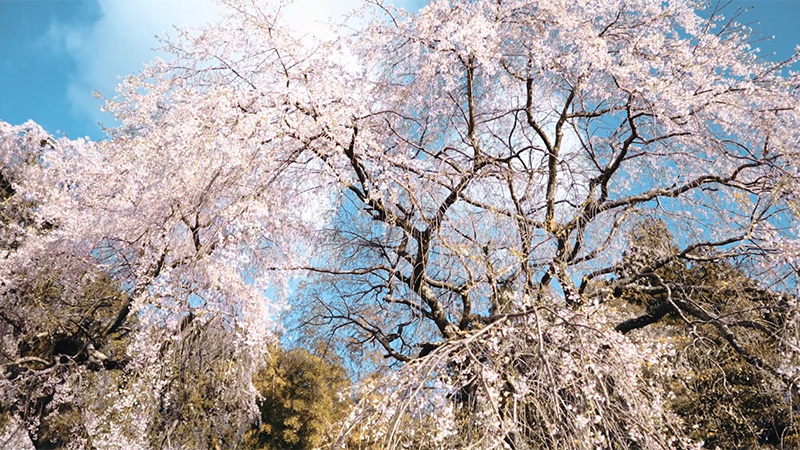 This is not a very famous place. It is a difficult place to get to except by car.
During the cherry blossom season, a parking lot for several cars is available.
There is a dam a little further down the road. In the park adjacent to the dam, there is a rather large parking lot.
If you park your car there and walk around, you can enjoy the surrounding scenery.