It is the home of Hiroshima's local professional baseball team, the Hiroshima Carp.
It is one of the most beloved places by the people of Hiroshima.
There is a bar under the right stand, which allows visitors to see the ground in front of them.
The ballpark is a fun place to walk around and enjoy the many ways to entertain people.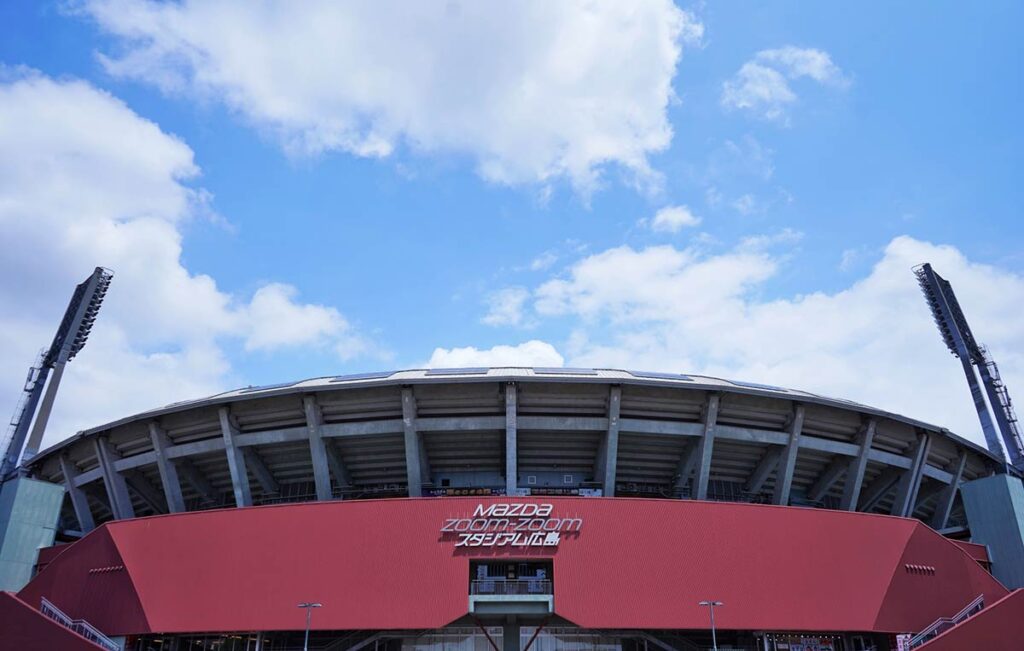 The Hiroshima Carp was the team on which Seiya Suzuki, who moved to Major League Baseball in the United States, played.
Hiroki Kuroda, a pitcher who played for the New York Yankees, is also from the Hiroshima Carp.
The Hiroshima Carp is truly loved by the people of Hiroshima.