Okayama Castle was built in 1597. It is a rare style that a castle is built on a pentagonal stone wall.
The building at that time disappeared and was rebuilt recently. Next door is Okayama Korakuen, one of the three most famous gardens in Japan, and you can enjoy it as a sightseeing spot.
Few castles remain in the same condition as when they were built. Okayama Castle was once destroyed by fire, but was rebuilt in a modern way. There is even an elevator inside!
Whether that is good or not is a matter of opinion.
Recently, there have been signs of using old technology when rebuilding, and I personally think it is a good idea.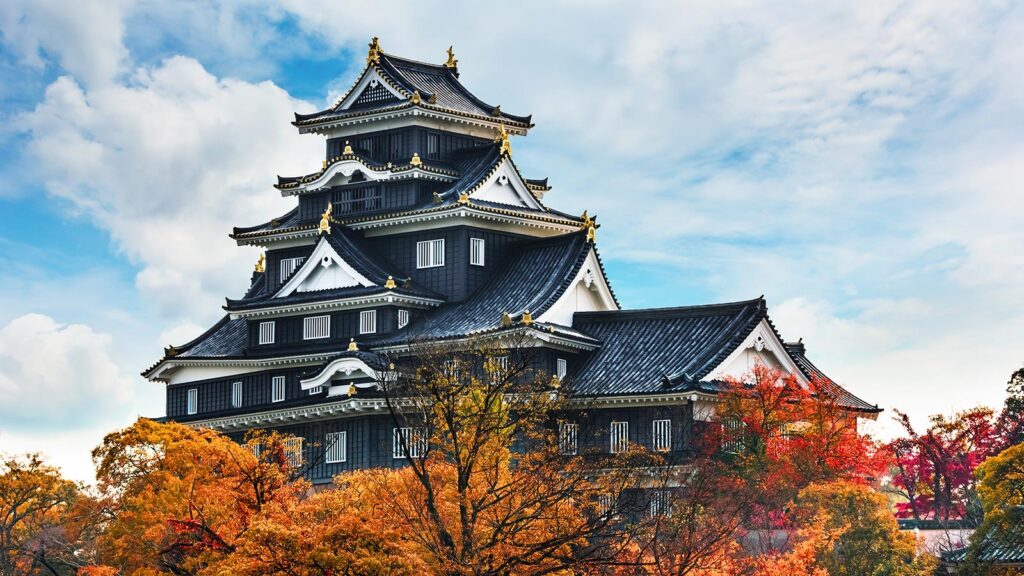 It is close to Okayama Station, a stop on the Shinkansen line, so transportation is very convenient.
If you look at the map, you will see that it was built with the river in the background.
It is interesting to see how they used the natural terrain to fortify their defense.