Okunojima is a small island located an hour away from the center of Hiroshima. It is commonly called Rabbit Island.
There are 700 rabbits living there. You can interact with the rabbits and enjoy the calm sea scenery of the Setonaikai Sea.
The view of the ocean from the top of the small mountain is superb.
However, we could not go there that day because the road to the mountain was under maintenance work.
I wanted to take pictures of the view overlooking the ocean, so that was my regret.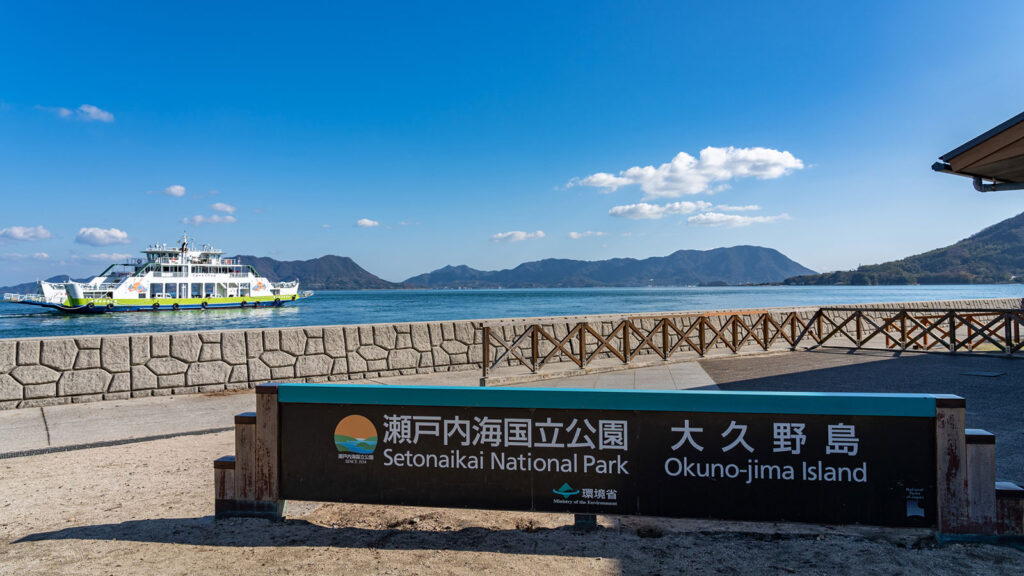 It takes about 7 minutes to walk from Tadanoumi Station to the ferry terminal.
Once on the ferry, it takes about 15 minutes to reach the island.
There are seven ferries a day.