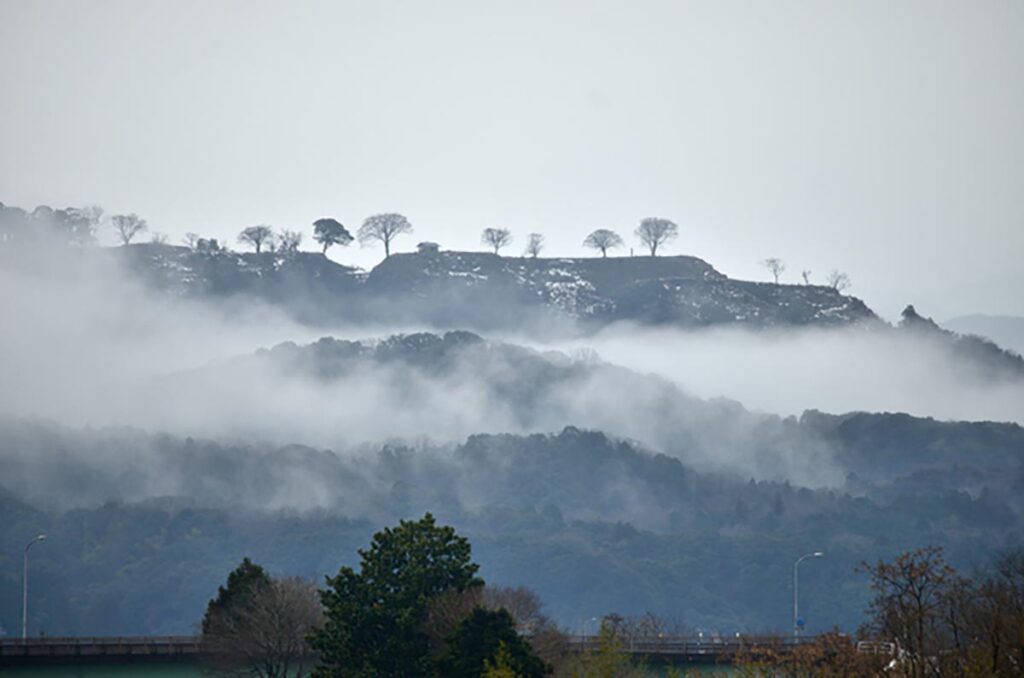 This is the site of a castle in the mountains about 90 km north of Hiroshima.
It is said to have been first built in the 1100s, and by the 1500s it was a very strong castle that flourished.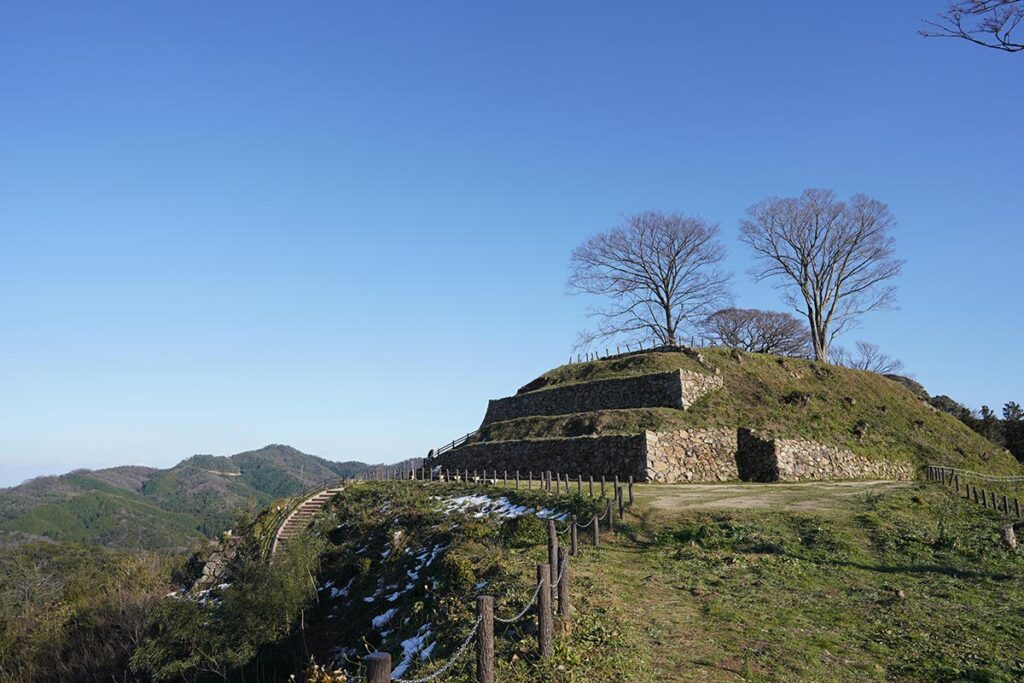 Today, no buildings remain, but the stone walls and other structures can be seen as they were. Climbing the 183-meter-high mountain where the castle was built, you can understand why it was so strong. Surrounded by mountains and with a river flowing right in front of it, it is a perfect place to visit. It is like a natural fortress.