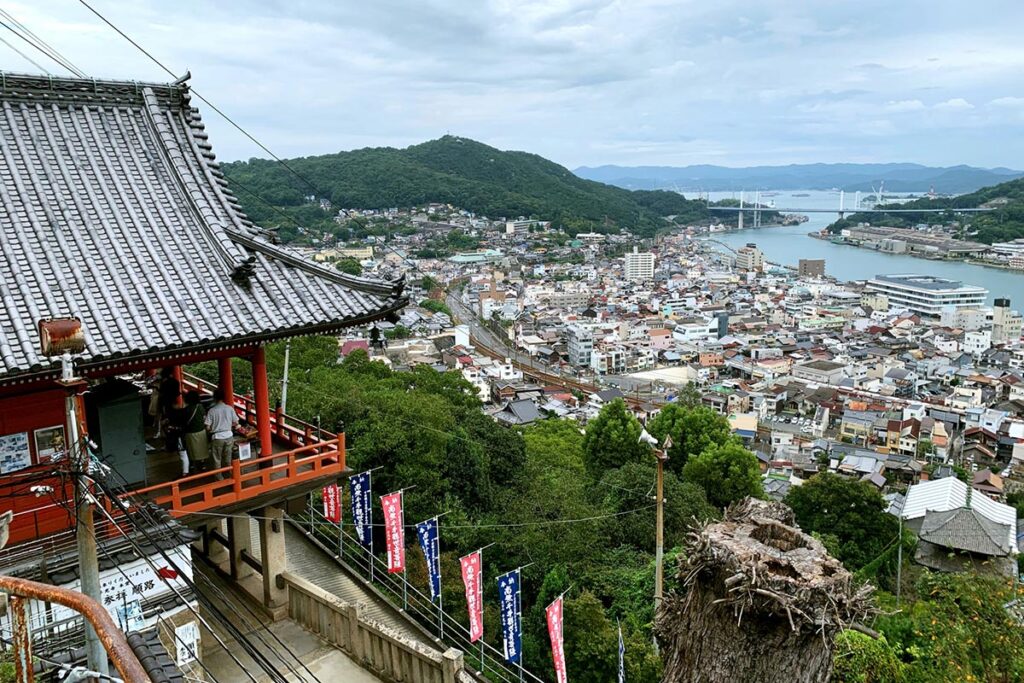 This "Senkouji" temple is located in the city of Onomichi in the eastern part of Hiroshima.We have lived in Hiroshima for a long time, but we visited there for the first time the day before yesterday. It is located on top of a mountain, from where you can overlook the picturesque city that would be the setting for a movie or anime.It is said to have been founded in 806.
Large natural stones have been placed in the site to create a special atmosphere.It's not a very big facility, but I really enjoyed the unique structure.Onomichi is also known as a city with many cats. I recommend taking the ropeway up to the top and counting how many cats you see on the way back down.
I found a great video of Senkoji Temple.Rather than me explaining it in so many words, I think you will understand it better if you watch it. 😉
One worship hall in the precincts of Senkoji Temple is very unique. A typical temple can be seen with a cord for ringing a bell above the head. In this temple , instead of a bell, there are large prayer beads. When you pull on it, the beads make a clinking sound.