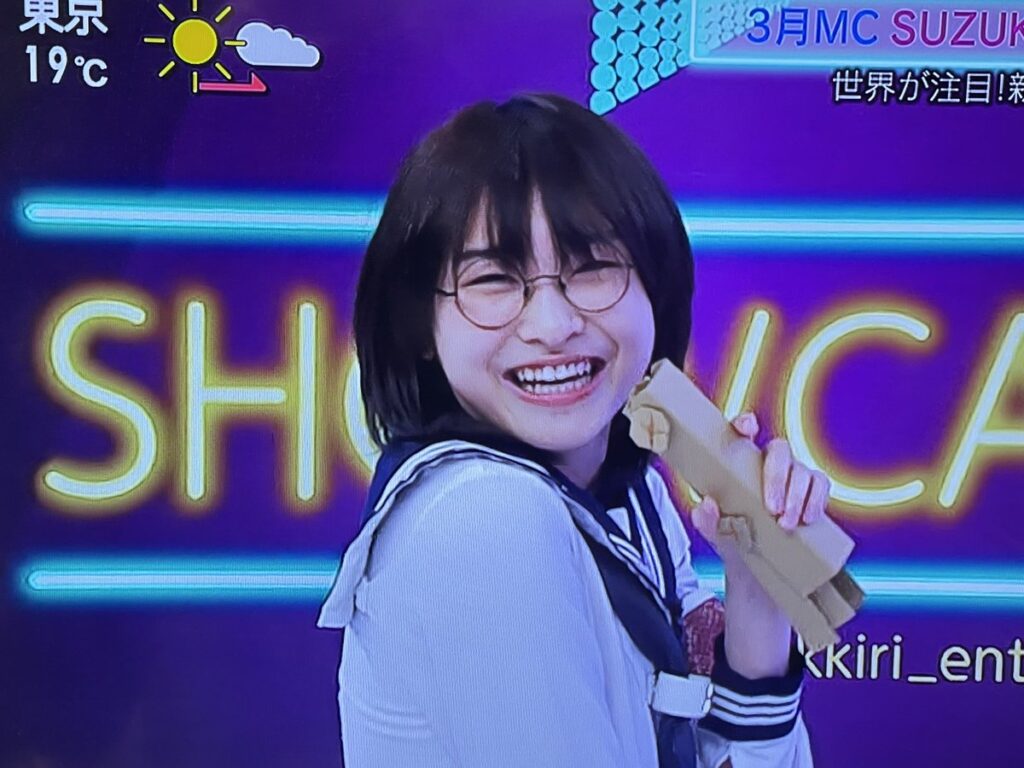 I didn't know until now, because I don't usually watch TV, that SUZUKA from ATARASHII GAKKO was the MC of a morning information show.
This is quite a surprise. Excitement and confusion came when I saw it in the hospital waiting room.
I wonder if her signature character will be accepted by the average TV viewer.
Either way, though, she probably doesn't care about that. Suzuka is always Suzuka.
She has a long career and nothing to worry about.
Actually, she was doing MC thing with aplomb.
She will shine on any stage.