This beach is located facing the Sea of Japan. It's marked by a large windmill on a nearby hill.
The beach and the sea are so beautiful.It is also known for having the earliest sea opening in Japan.The water is clean and dolphins are known to visit.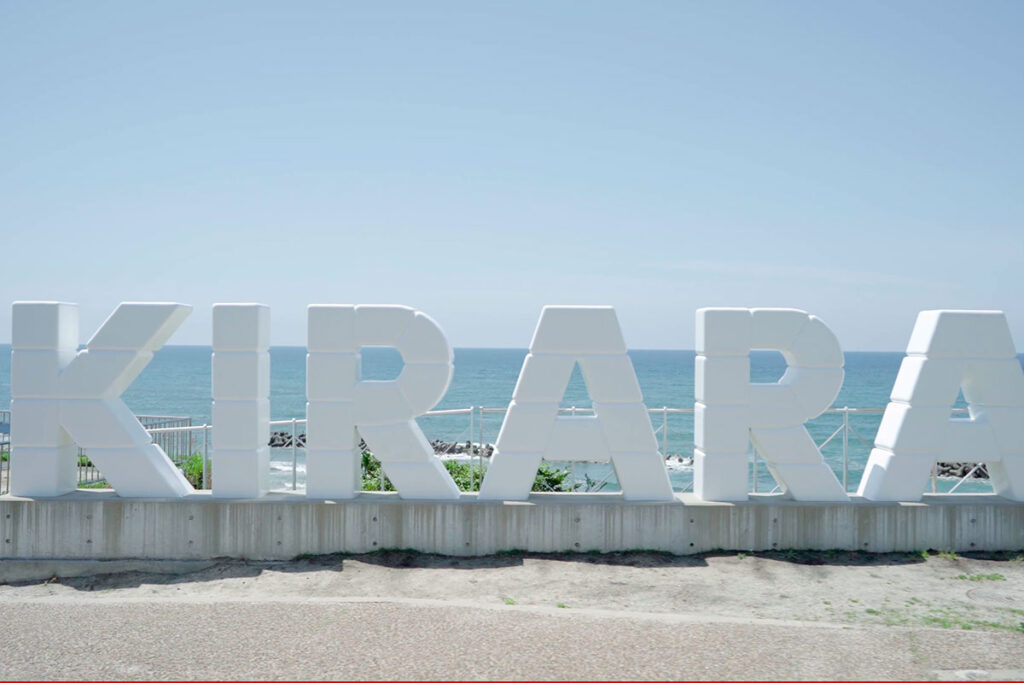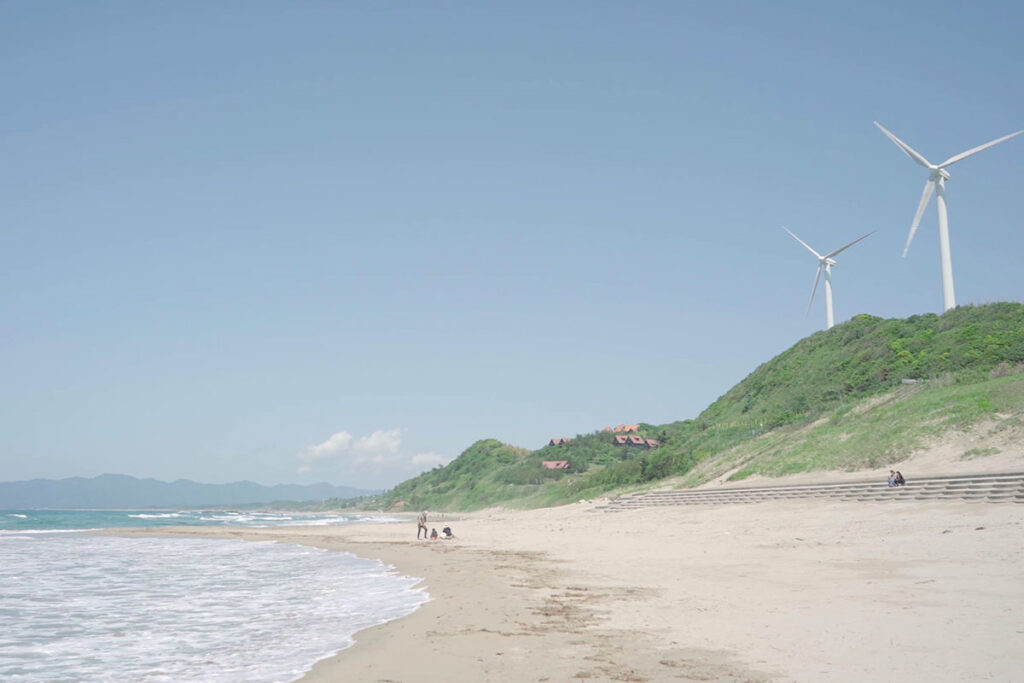 The sunsets are also beautiful and have been selected as one of the best 100 sunsets in Japan.